Bradul Emotiilor (The Tree of Emotions) and Silvina Visan Carter helped the children today to train to recognize and name a variety of emotions. The ability to say what we feel is one that can be learned and contributes significantly to the quality of the relationships we have.
Each chose a toy and through it improvised stories with the emotions they felt. Silvana's method allows children to voice their emotions, positives and negatives, in a pleasant way.
In the end, all of them succeeded to reach a state of genuine joy and go home with a smile on their face.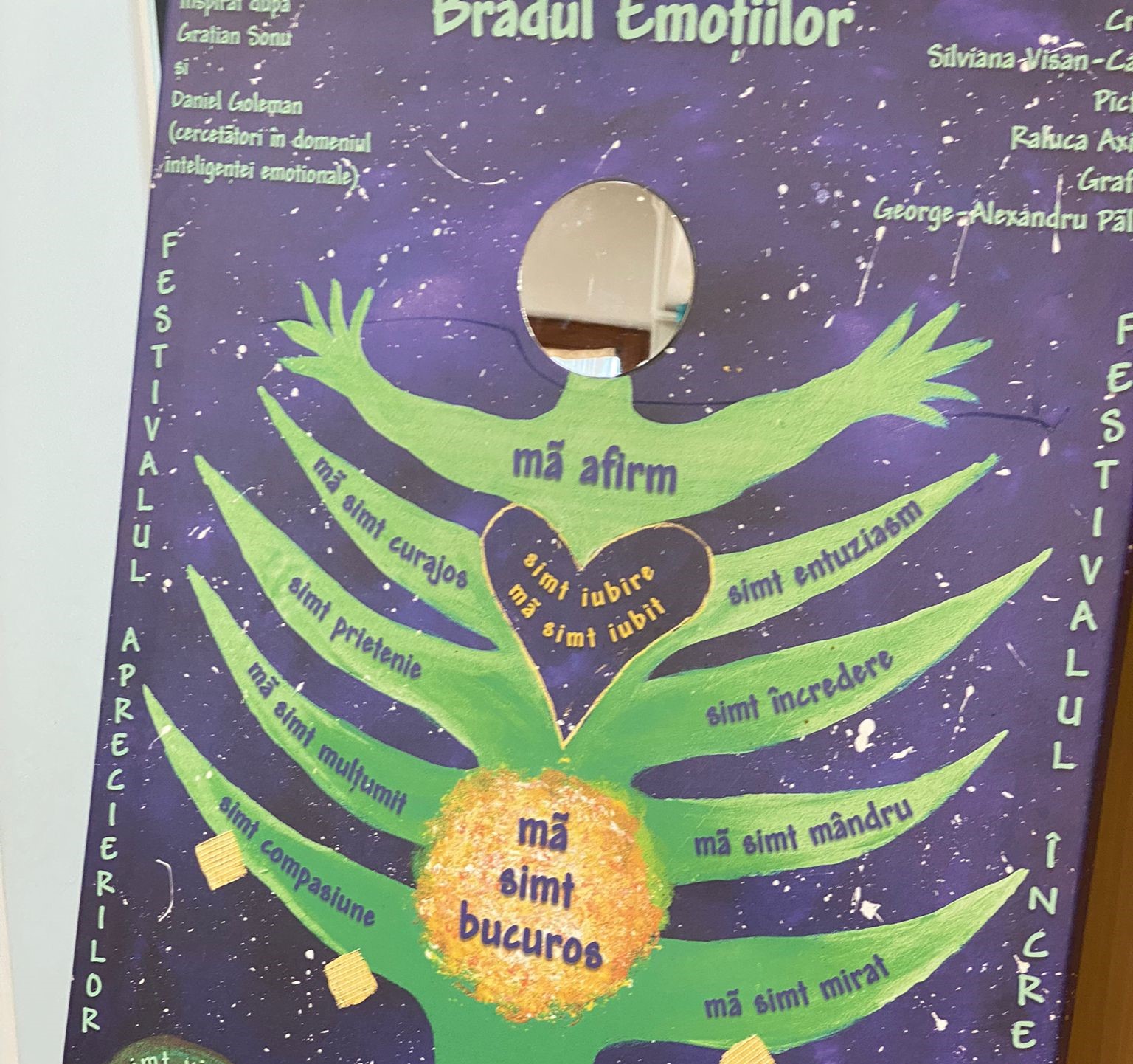 The workshop is part of 2022 Non formal Educational Summer Schoold from the project "Avdives, Khetanes" ("Today, together").