Ionut Oprea started in 2013 a small project: to form a small theater company with few schoolchildren from school no 136 in Ferentari. In short time Madalina Dorobantu joint him and they went forward.

In the following years, hundreds of children and teenagers participated in the theater workshops and the mentorships they built. "Some of them with horror life stories, with traumas that cannot be described, who not only did not lose their minds of fall into despair, but had the strengths to fight, to wish to be better, to punch you in the plex with self irony and humor" says Ionut Oprea.
Meanwhile PlayHood and Studiourile Ferentari emerged. I found out about PlayHood few years ago, I had some friends who went there often, for rehearsals or meetings, who at that time were happening at the home of Ionut and Madalina. One day they invited me too, maybe I would like it, maybe I join the company. And this is how I participated to few rehearsals, where I was thinking that is unbelievable to stay next to such talented people and to see what happens behind the performance. I was shy and I did not have the courage or trust in me, I was sure that I could never do something like this. One day, though, I had a text in my hand, I was told to read it and I was appreciated just for that. Slowly, in time, I have learned to be brave, to trust myself and my colleagues, to express emotions and to step into character. And then to go through rehearsals and play on stage.
I saw from outside, as well from the inside the work of some special people, and today I want you to meet one of the PlayHood founders, Ionut Oprea. Next, an interview about his work for young people like me.
A interview by Anca Valeanu and published by galasocietatiicivile.ro. Read the full interview here.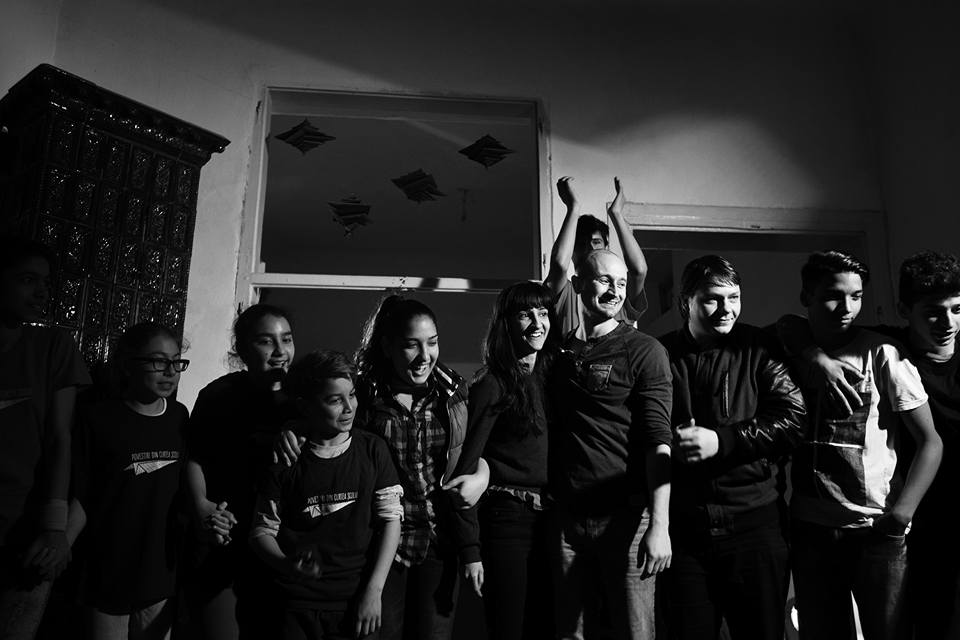 Anca Valeanu is a talented and optimist young women of 17 years old. She is acting, playing and preparing for a career in hotel industry. In 2021 she started writing, her first articles being about the success of those who started with few chances in life and about the projects that help young people from disadvantaged areas.
Creative teenagers and young adults who grew up in Ferentari neighborhood in Bucharest write articles about Roma culture, with editorial guidance, as part of "Avdives, Khetanes!" (translation "Today, together!") project implemented by Amfiteatru Foundation.
"Avdives, Khetanes!" aims to increase inclusion and develop the premises for a better quality of life for Roma children in Belin commune, Covasna county and in Ferentari marginalized neighbourhood (Sector 5, Bucharest).
The project is implemented by Amfiteatru Foundation in partnership with Belin Community Development Association for Belin commune and by Amfiteatru Foundation in partnership with the City Hall of Sector 5 for Ferentari and benefits from a 856.678 euros grant from Iceland, Liechtenstein and Norway through the SEE and Norway Grants as part of the Local Development Program.