Niko G became a successful rap singer, despite all the discourages she had, included from the family, that did not consider such a music could help her achieve something in life. But the call was there. Not only she did not give up the music, but she completed it with acting. She started in 2015 with PlayHood, in Ferentari, and now is part of Giuvlipen, the first independent Roma feminist theater company in Romania. From 2018 to present she has participated in several Erasmus+ affiliated programs and is a peer-trainer in the project "(Roma) heroes in Theater Education and Everyday Life".
Her music, as much as many of the plays she's acting in, is anti-racist and feminist. This does not mean that the attitudes around Niko and her colleagues are also adapted to the modern world: she is still confronted with stereotypes and needs to be patient with the public or fellow colleagues. Niko G is 22 years old, followed her passions and was successful. She travels, receives awards, is trainer for other teenagers, know how to inspire, but also to be inspired and takes obstacles as challenges.
The interview is done by Georgiana Vatala and published by IQads.ro. Read the full interview here.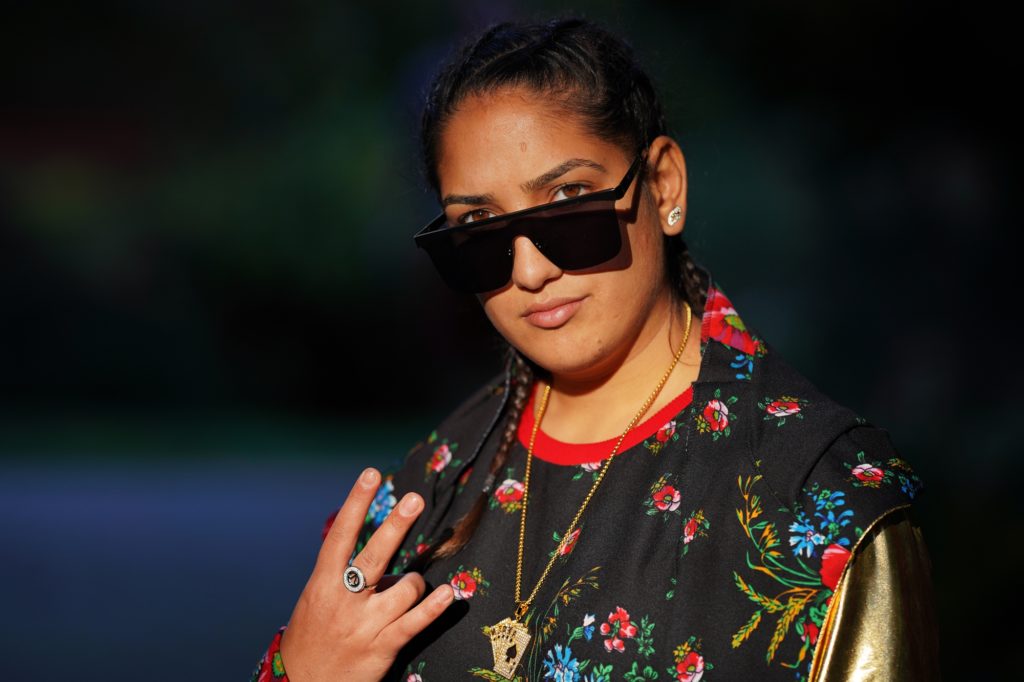 Georgina Vatala is involved in creative activities since she was 10 years old. Started in Policy Center for Roma and Minorities, continued with Born for Trouble dance company, then Playhood and Star Chaya. She participated in Sistem on Ferentari three years in a raw. The same with Forum Theater.
Creative teenagers and young adults who grew up in Ferentari neighborhood in Bucharest write articles about Roma culture, with editorial guidance, as part of "Avdives, Khetanes!" (translation "Today, together!") project implemented by Amfiteatru Foundation.
"Avdives, Khetanes!" aims to increase inclusion and develop the premises for a better quality of life for Roma children in Belin commune, Covasna county and in Ferentari marginalized neighbourhood (Sector 5, Bucharest).
The project is implemented by Amfiteatru Foundation in partnership with Belin Community Development Association for Belin commune and by Amfiteatru Foundation in partnership with the City Hall of Sector 5 for Ferentari and benefits from a 856.678 euros grant from Iceland, Liechtenstein and Norway through the SEE and Norway Grants as part of the Local Development Program.