Today started with amazed children and ended with proud ones. At the photo workshop, Cristina Irian helped children to discover blueprint.
Under their amazed eyes, in just few minutes of waiting, the white piece of paper turned blue, keeping clear the white shape of their hands of flowers. .
They exposed the results, admiring the unique creativity of everyone of them, and then took them to the next workshop, so in the end to take them home and show the family what they managed to do.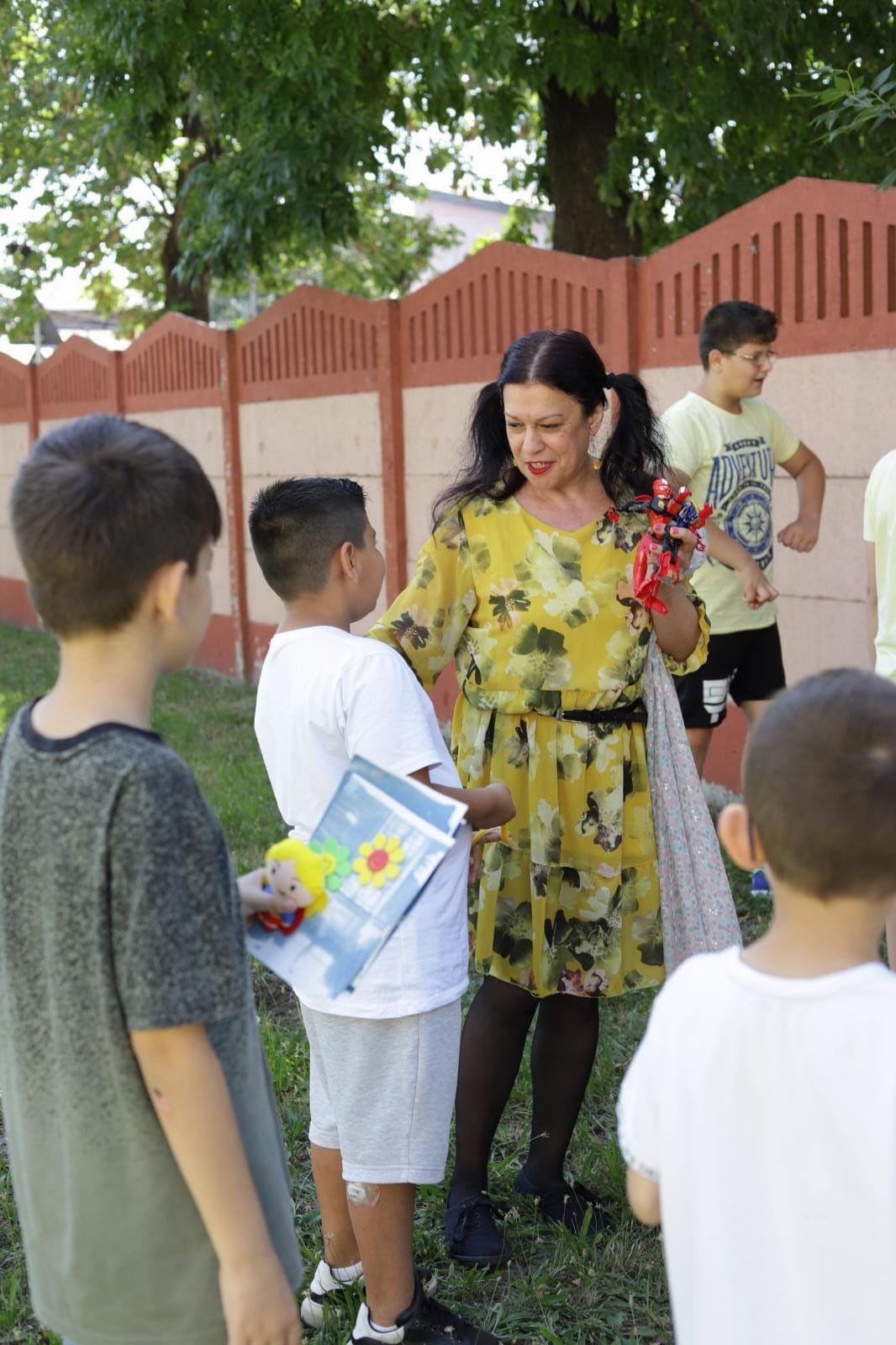 The workshop is part of 2022 Non formal Educational Summer Schoold from the project "Avdives, Khetanes" ("Today, together").