It's Saturday, in a cold beginning of October, and through the kitchen window I observe people passing by on the street. The unfriendly weather kind of invites you to stay in the house. Today, my mother is turning 49 years old. It is for the first time when we can celebrate someone's birthday in peace.

Gathered together in the warm place, we enjoy the new atmosphere from home. In my family, birthdays started chaotic and ended in fights and scandals. The main cause was my father. He was always drunk. More than a year ago my parents divorced. My father left home. We don't know where. But now is quiet.

This year I wanted to pamper my mother on her birthday. She deserves it. With some money I saved and with the high school scholarship I made everything I could to buy her a nice present. I also took cakes, juice, pizza and champagne.

The photo reportage was published by  local.cultartes.com and the complete version can be found here.

Vlad Roșianu is 18 years old and is passionate about photography. He grew up in Ferentari neighborhood and while following his passions in Playhood theater company and learning on his own to became professional photographer, he was working as sales person in supermarket to be able to continue school.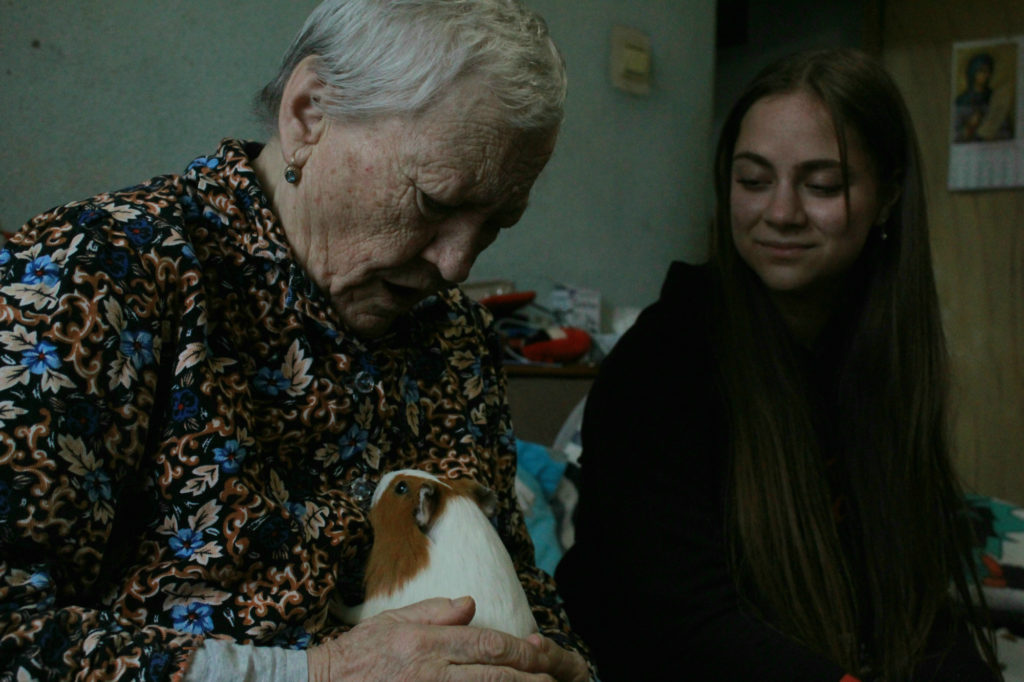 Until he received his first photo camera he took pictures with the phone. To almost everything: people, buildings, animals, his favorites being the clouds, because they are one of a kind, you cannot see twice the same shape. In the first picture the took with the new camera he took a snap shot of his grandmother in her room when sewing a pillow. O photography with not much attention for the technical details, in which Vlad wanted to catch gramma the way he sees her: a hard working old lady, who is not giving up and overcomes all obstacles she encounters.

In April 2021, Vlad Roșianu had his first photo exhibition at Ferentari Studios #NESEMNIFICATIV (translation #INSIGNIFICANT).

He wrote about how he started in another article. You can read the complete story here.
Creative teenagers and young adults who grew up in Ferentari neighborhood in Bucharest write articles about Roma culture, with editorial guidance, as part of "Avdives, Khetanes!" (translation "Today, together!") project implemented by Amfiteatru Foundation. Photographer Ioana Moldovan is coordinating the documentary photography part.