My mother inspires me in many ways, but what amazes me every time is the way she can to go on in life despite all the hardships.
She is not forgetting her Roma origin and manifests empathy. She went to school as an adult because my grandmother did not let her go, but she tries to help Roma children not to have the impediments. I saw how she worked three months without payment in a center of the city hall, receiving only the satisfaction that those kids evolve and don't abandon school.
She was a florist, and then educational assistant. She was careful to break the stereotypes in my life, without denying my identity.
In the following interview, I present you my mother in an honest dialog.
Read the complete version here.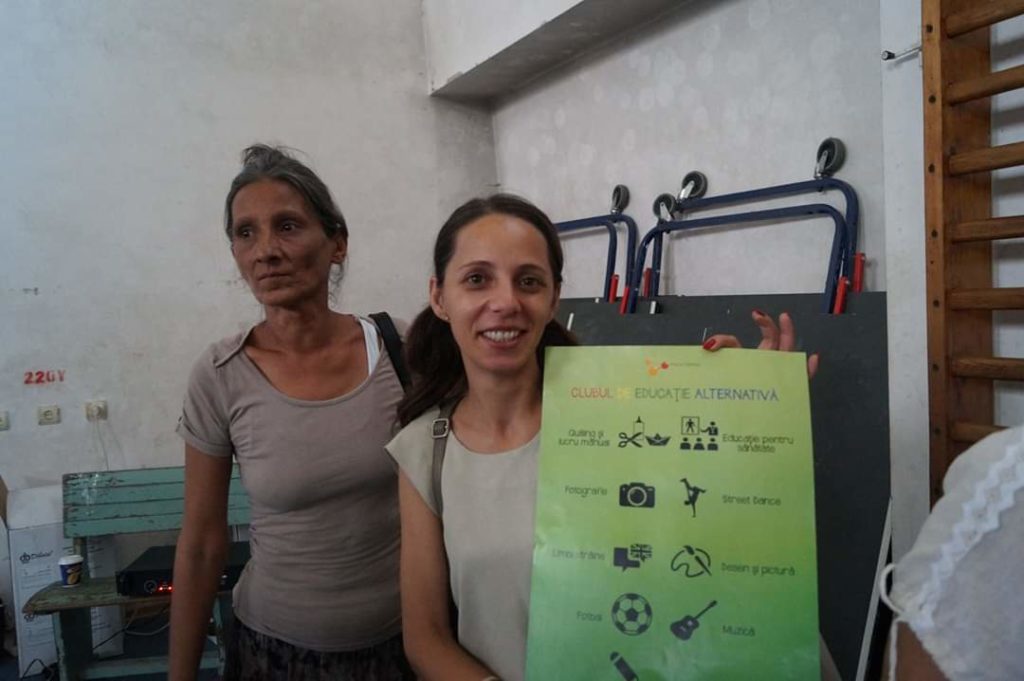 The author, Georgina Vatala is 19 years old. She was involved in creative activities since she was 10 years old. She started in Policy Center for Roma and Minorities, continued with Born for Trouble dance company, then PlayHood and Star Chaya. She participated in Sistem on Ferentari three years in a raw. The same with Forum Theater. Now she is a first year student at Bucharest University, Information and Documentation Sciences. Even if this is a good university, in the future she would like to also go to Psychology University and/ or Pedagogy. Just like her mother, she loves to work with people and children, to help and make good.
Declarations from this interview do not necessary represent the position of Fundatia Amfiteatru or the partners in the project. These are strictly the opinions of the people interviewed.
Creative teenagers and young adults who grew up in Ferentari neighborhood in Bucharest write articles about Roma culture, with editorial guidance, as part of "Avdives, Khetanes!" (translation "Today, together!") project implemented by Amfiteatru Foundation.

"Avdives, Khetanes!" aims to increase inclusion and develop the premises for a better quality of life for Roma children in Belin commune, Covasna county and in Ferentari marginalized neighborhood (Sector 5, Bucharest).